Rugged Capabilities for any Industry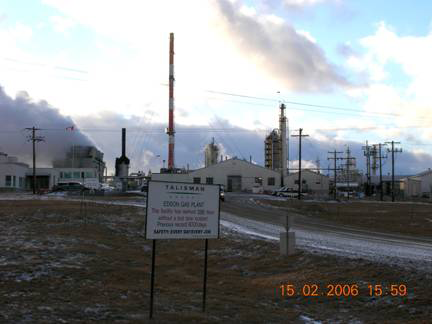 Product: HRVS-DN
Motor Ratings:
4160V, 110A
Edson Gas Plant
Alberta, Canada
In order to transport gas through a pipeline, it first must be liquefied.

At the Edson gas plant, the gas is pumped from underground, re-liquefied, and than transported via underground pipes to a distribution station. Due to the harsh environmental conditions, the consulting engineering prescribed the usage of soft-starters. Since solcon is worldly renown for its operation in harsh environmental conditions, the HRVS-DN was the ultimate choice for operating the gas pump. Nightly temperatures at the Edson plant could easily reach -40oC between November and March..

The soft starters, rated at 900 HP, reduce high inrush current on starting that could otherwise create system wide voltage drops until the motor revs up to speed.

Solcon's state of the art digital technology keeps operators aware of motor and soft starter's state, ensuring long term reliability at radical weather conditions, while the incorporated protection package provides safe operating boundaries.