Rugged Capabilities for any Industry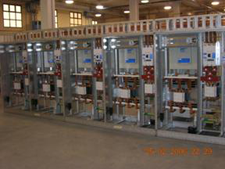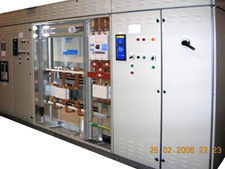 Products: RVS-DN and MPS-3000
Motor Ratings: 480V, 580A
Tamarindo, Santo Domingo
Dominican Republic
At the Dominican Republic, the municipality maintained water pumping station was looking for a heavy duty soft-starter, ready for operation in harsh environmental conditions of 50°C with high humidity and salty content, having the latest pump control features, yet, UL, cUL approved.
The ultimate solution was provided with the RVS-DN, Solcons' high-end soft-starter.
The RVS-DN also eliminates high inrush current that would other wise create voltage drops and mechanical shock. Solcons' pump-control software eliminates damaging water hammer that would stress water pipes, joints and check valves.
To increase motor and pump long lasting service, the MPS-3000, solcons' most advanced motor protection relay was implemented, thus providing a complete motor starting and protection solution to the Municipality operating the Tamarindo pumping station.