Rugged Capabilities for any Industry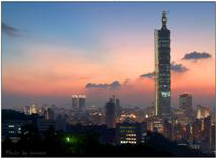 Product: RVS-DN
Motor Ratings:
400V, 105A
Taipei Financial Center
Taiwan
The world's tallest building, at 508 meters, populated by thousands of people at any given time, has to pump water to each of its 101 floors.
101 RVS-DN Soft-starters soft-start and soft-stop these pump motors. The RVS-DN eliminate high inrush current that would other wise create voltage drops and mechanical shock. Solcons' pump-control software eliminates damaging water hammer that would stress water pipes, joints, check valves and other elements, while the built in Motor Protection package provides comprehensive protection to both the motor and the soft-starter.
The teams of design engineers chose to work with Solcons' stringent standards to ensure the best quality and the highest reliability.